Noble Lift PT33N Lithium Electric Pallet Truck (909) 908-9663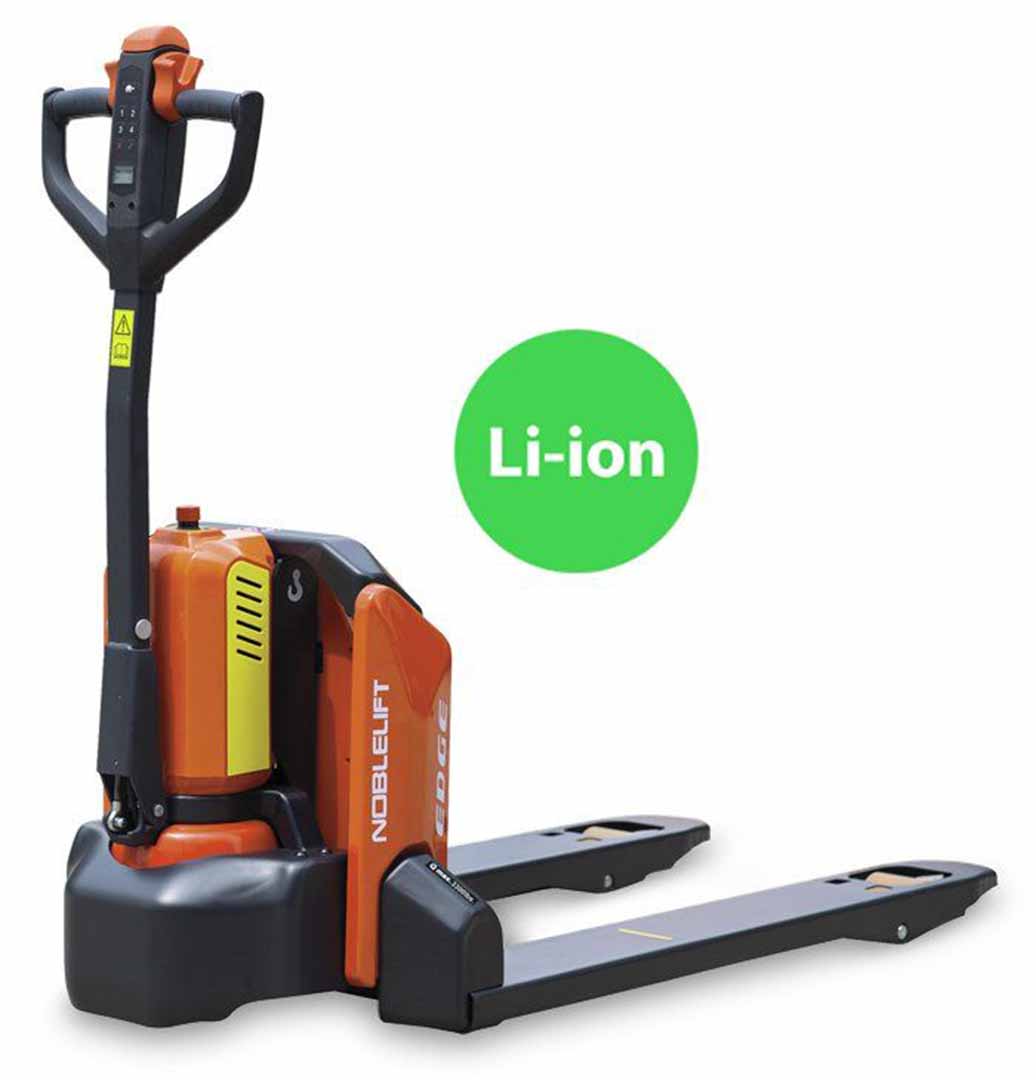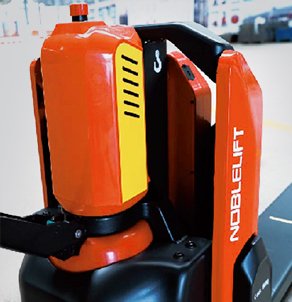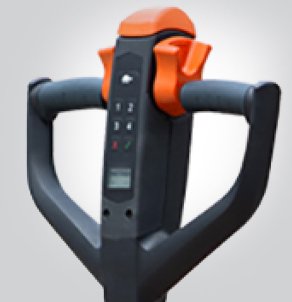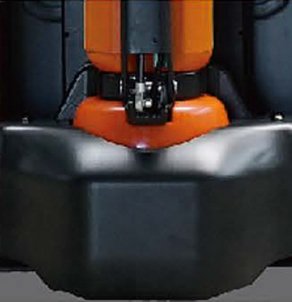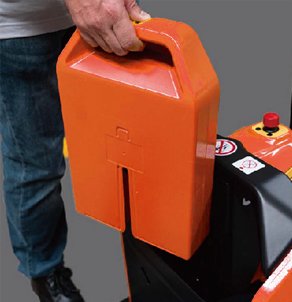 Category

Material Handling

Noble Lift PT33N Lithium Electric Pallet Truck (New)!
The PTE33N (The Edge 33) 3,300lb capacity, lithium electric pallet truck eliminates operator fatigue, struggling, backaches and injuries. Greatly increase your work productivity with this economical, quiet, very low maintenance, ultra-smooth, fully electric pallet jack. It is the ideal choice for delivery and retail operations.
Ergonomic and robust, this electric pallet truck has a maintenance-free lithium battery with one-hand removal and a tight turning radius. Perfect for applications within confined spaces like elevators, trailers, containers, and mezzanines warehouses.
Features:
Smart Lithium Battery
Equipped with a maintenance-free Lithium battery with optional different capacities for various applications, the EDGE offers fast charging and opportunity charging, allowing you to charge between operations and during breaks.
The integrated BMS (Battery Management System) controls all important parameters and performance of the lithium battery.
The smart design allows easy exchange of the 24 volt battery pack within seconds.
Convenient and fast access to any component of the truck. No Special tools are required. There are no hoses or pipes used in the hydraulic lifting circuit which significantly improves reliability and reduces the amount of potential problems related to leakages through connectors or their seals.
The frame of the truck is surrounded by stamped steel and a strong steel apron ensuring the protection of components. The unique fork design allows for easy entrance and exit from pallets and their full length double sided C-shape reinforcement significantly increases the strength and rigidity of the frame.
Excellent Climbing Performance
Ability to overcome ramps up to 4%/16% incline (laden/unladen).
Ergonomic Smart Tiller
Ergonomic design has soft grips for comfortable daily operation. All buttons are big and can be easily reached by operators even while wearing gloves.
Integrated PIN code panel with LCD display for smart control and operation. Includes Battery discharge indicator, operating hour counter, and on-board diagnostics via error codes.
Turtle Speed Button – Pinwheel Capability
Dual Butterfly-Style Thumb Controls for traveling.
Emergency reverse, horn and electric lifting and lowering buttons.
Curtis Controller and CAN-BUS Technology
Specifications:
Unit Type – Lithium Electric Pallet Truck
Power – 24 volt / 20 Ah
Maintenance-Free Lithium Battery
Battery Charger – 24V/8A Charger Standard
Fork Dimensions – 27″ W x 45.3″ L Standard
Turning Radius – 50″ / 52.3″
Call for price and availability! (909) 908-9663